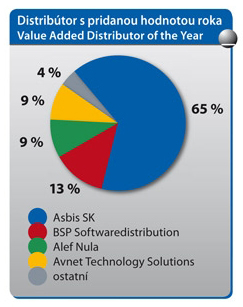 10 February 2011, Prague (Czech Republic) – ASBIS Slovakia has took astonishing 65% of the votes in the second "ChannelWorld Awards" annual survey held by IDG Czech Republic and became obvious winner in the category "Value Added Distributor of the Year 2011 in Slovakia".
"The companies executives can hold a mirror to the quality of cooperation in the Czech and Slovak ICT channel through this survey", said Jan Mazal, editor-in-chief of ChannelWorld Magazine. This year "ChannelWorld Awards" survey included the votes of 847 representatives from 767 companies across Czech Republic and Slovakia. ASBIS SK was the winner of the same category last year as well.
For details please visit channelworld.cz (in Czech)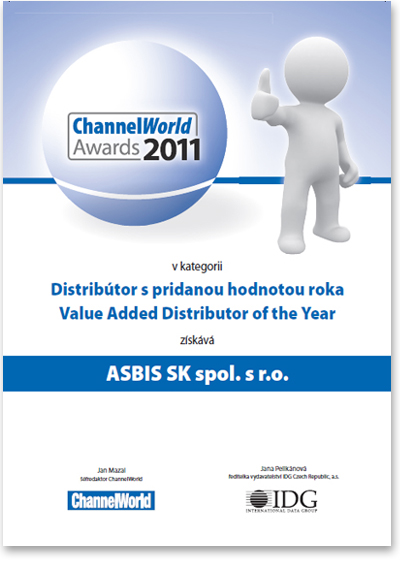 About ASBIS
ASBISc Enterprises PLC (WSE: ASBIS) is based in Cyprus and specializes in the distribution of IT products from worldwide leading manufacturers such as Intel, AMD, Seagate, Samsung, Microsoft, Apple, Dell, Toshiba, Acer, Lenovo and Hitachi. The company has own subsidiaries in 29 countries, more than 1,250 employees and 32,000 active customers in over 70 countries worldwide, and its revenue reached US$ 1,43 billion in 2010. For more information visit the company's website at www.asbis.com.