The 2019 edition of the Partner Excellence Awards received an overwhelming number of nominations spanning across various categories from vendors, distributors and reseller companies.
The evening also saw several awards given away including Volume Distributor of the Year, which was decided by Reseller Middle East's respected jury and was won by ASBIS Middle East. The category has intense competition and ASBIS ME with recent achievement secure the award significantly.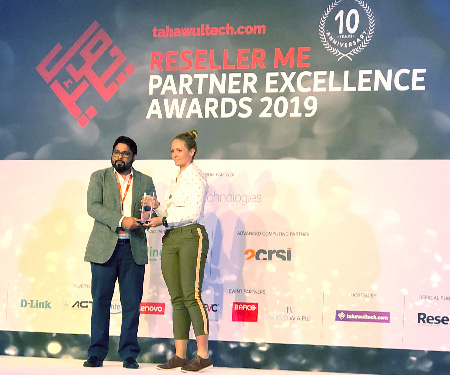 About ASBIS
ASBISc Enterprises PLC (WSE: ASB) is based in 24 countries with a headquarter in Cyprus and specializes in the distribution of Information and Communications Technology products and solutions from global suppliers including Apple, AMD, Acer, Dell, Intel, Lenovo, Microsoft, Samsung, Seagate, Toshiba, WD. The company has its own subsidiaries all over the EMEA region, more than 1,300 employees and 30,000 active customers in over 60 countries around the globe. For more information, visit the company's website at www.asbis.com.