Celebrating another successful year and cooperation with its partners, Dell EMC organized Partner Awards 2018 event to give acknowledgement and appreciation to the best practices and business growth of its partners. The event took place in Ljubljana, Slovenia on April 12, and gathered around 150 partners from 9 region countries in Adria and Bulgaria.
ASBIS Bosnia and Herzegovina, a subsidiary of ASBISC Enterprises PLC (WSE: ASB), took part in this event and won award as Dell EMC Partner 2018, SEE Distributor of CSG .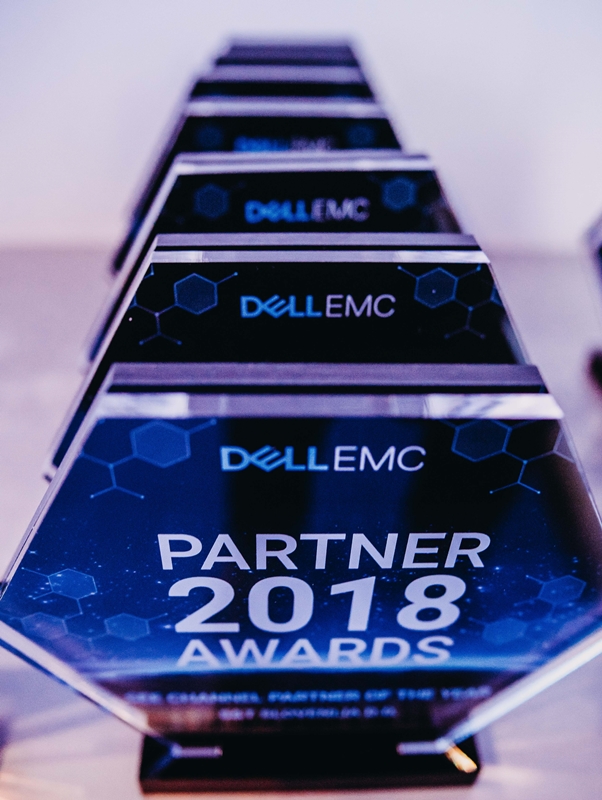 "We're delighted to have won this award. This is a confirmation of our commitment to achieve great business objectives. All the compliments we have given to the host on wonderful night and memorable atmosphere. We continue to focus our efforts on building good partnerships" said Ivana RAŠIDAGIĆ, CMM at ASBIS Bosnia and Herzegovina.
About ASBIS Group
ASBISc Enterprises PLC (WSE: ASB) is based in 24 countries with a headquarter in Cyprus and specializes in the distribution of Information and Communications Technology products and solutions from global suppliers including Apple, AMD, Acer, Dell, Intel, Lenovo, Microsoft, Samsung, Seagate, Toshiba, WD. The company has its own subsidiaries all over the EMEA region, more than 1,300 employees and 30,000 active customers in over 60 countries around the globe. For more information, visit the company's website at www.asbis.com.
About Dell EMC
Dell EMC, a part of Dell Technologies, enables organizations to modernize, automate and transform their data center using industry-leading converged infrastructure, servers, storage and data protection technologies. This provides a trusted foundation for businesses to transform IT, through the creation of a hybrid cloud, and transform their business through the creation of cloud-native applications and big data solutions. Dell EMC services customers across 180 countries – including 98 percent of the Fortune 500 – with the industry's most comprehensive and innovative portfolio from edge to core to cloud.