ASBIS Middle East, a subsidiary of the ASBISC Enterprises PLC (WSE: ASB), has been awarded the "Best channel marketing initiatives" at the annual "Hot 50 Reseller Awards 2013" took place at H hotel in Dubai, United Arab Emirates, on December 4, 2013.
The recognition has come for high marketing return on investment, and proactive channel development in this region in 2013. Prestigio an own trademark of ASBISC Enterprises PLC has been acknowledged for the "Best Brand Promotion Initiatives" in the current year by the editor's choice.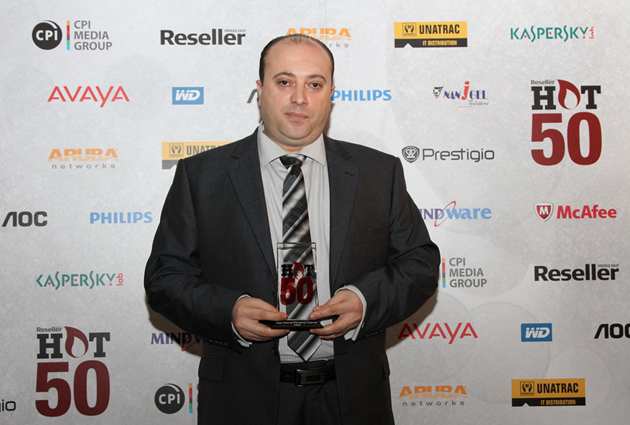 The second "Reseller Hot 50 Awards" ceremony gathered together the stakeholders of the channel at the Al Masa Ballroom in H hotel in Dubai to honor the best fifty IT companies, major channel players who have worked effectively in the course of year to create value for their customers ensuring profitability for themselves and their partners.
About ASBIS
ASBISC Enterprises PLC (WSE: ASB) is based in Cyprus and specializes in the distribution of IT products and solutions from worldwide leading manufacturers such as Intel, AMD, Seagate, Samsung, Microsoft, Apple, Dell, Toshiba, Acer, Lenovo and Hitachi. The company has own subsidiaries in 29 countries, over than 1,700 employees and more than 32,000 active customers in 86 countries worldwide, and its revenue reached US$ 1,745 billion in 2012. For more information visit the company's website at www.asbis.com.
About Prestigio
Prestigio is the own trademark of ASBISC Enterprises PLC. The Prestigio is rapidly growing in more than 75 countries across Europe, Middle East and Africa. For more than a decade, Prestigio has been crafting innovative IT and consumer electronic products of superior quality, style and affordability. Since 2011 Prestigio is the leading brand across Central and Eastern Europe, Russia and CIS in GPS navigation and has achieved top-3 position among Tablet PC brands in the region. To learn more about Prestigio visit: www.prestigio.com