ASBIS Slovakia, a subsidiary of ASBISC Enterprises PLC (WSE: ASB), obtained the honorary "IBM distribution partner of the year 2013" award at the ceremony held in Bratislava (Slovak Republic) on May 13, 2014.
"We are delighted that ASBIS Slovakia has become the 'IBM Distributor of the year 2013' that is yet more proof of the everyday effort and hard work of the IBM division of ASBIS Slovakia as well as all employees of the Slovak branch of ASBIS. I would also like to thank all our business associates for their trust and express hope for our further cooperation," said Mr Zoltán Kanávor, leader of the IBM division at ASBIS Slovakia.
At the beginning of 2014, ASBIS Slovakia was acknowledged as one of the 'Top IBM partners' within the IBM Global Financing for the year 2013.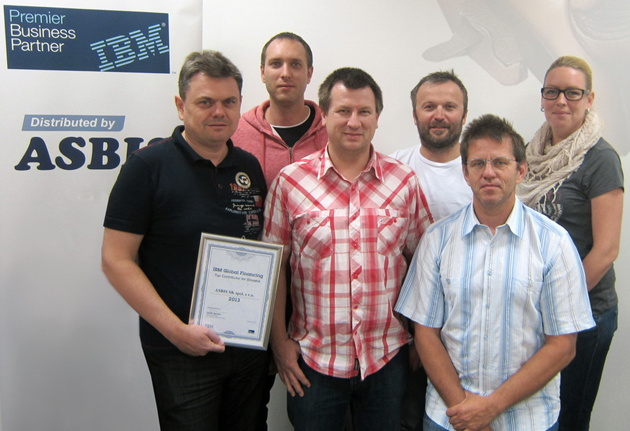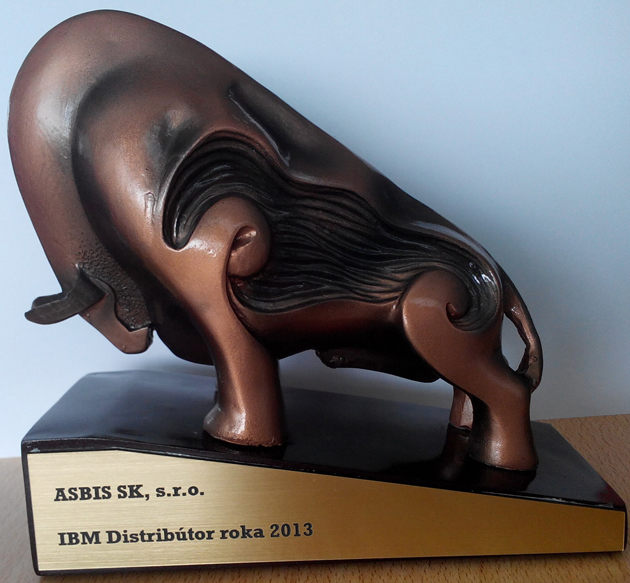 About ASBIS
ASBISc Enterprises PLC (WSE: ASB) is based in Cyprus and specializes in the distribution of Information and Communications Technology products and solutions from global suppliers including Samsung, Apple, Microsoft, Intel, AMD, Seagate, WD, Toshiba, Dell, Acer, Lenovo. The company has its own subsidiaries all over the region of EMEA, more than 1,700 employees and 33,000 active customers in over 90 countries around the globe, and its revenue reached US$ 1,920 billion in 2013. For more information visit the company's website at www.asbis.com.
About IBM
The International Business Machines Corporation (NYSE: IBM) is an American multinational technology and consulting corporation, with headquarters in Armonk, New York, United States. IBM manufactures and markets computer hardware and software, and offers infrastructure, hosting and consulting services in areas ranging from mainframe computers to nanotechnology. For more information about IBM, please visit: www.ibm.com.