ASBIS Middle East, a subsidiary of the ASBISC Enterprises PLC (WSE: ASB), has been acknowledged the "Components Distributor of the Year" at the "Choice of Channel Awards 2013" winners' ceremony held on March 25, 2013 by VAR Magazine in Dubai (United Arab Emirates).
The VAR COC (Choice of Channel) awards were announced and presented at the iconic Meydan Hotel in Dubai. The event witnessed a strong turnout of attendees from senior-level executives in the industry.
As it is stated in the winners' list "the Components Distributor of the year category recognizes the distributor with a vast portfolio of component brands and continues to be rated highly by the channel".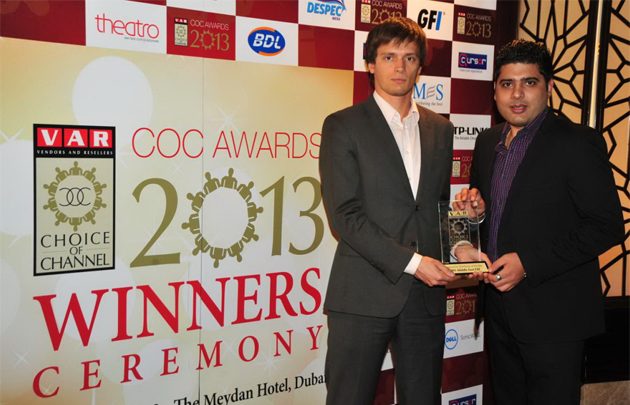 About ASBIS
ASBISC Enterprises PLC (WSE: ASB) is based in Cyprus and specializes in the distribution of IT products from worldwide leading manufacturers such as Intel, AMD, Seagate, Samsung, Microsoft, Apple, Dell, Toshiba, Acer, Lenovo and Hitachi. The company has own subsidiaries in 29 countries, more than 1,240 employees and 26,000 active customers in over 85 countries worldwide, and its revenue reached US$ 1.745 billion in 2012. For more information visit the company's website at www.asbis.com.