The 6th edition of the GEC Awards organized by GEC Media Group, roared its way to a houseful theatre as over 230 stalwarts, veterans and leaders from the IT industry walked the red carpet on 1st October 2019 in Dubai.
ASBIS Middle East won the Top Distributor award in the category of VAD storage. The GEC awards have been recognized as one of the most benchmark events in the region. Over the years, the GEC Awards 2019 has emerged as one of the most pivotal recognition in the industry that felicitates the achievements of the IT solution and service providers in the Middle East and Africa region. This year the GEC Awards committee received over 246 in 72 categories, out of which 64 companies emerged as winners. Praveen Singh, Sales Director – Value receives the trophy on behalf of ASBIS ME and thanks GEC media team for the recognition.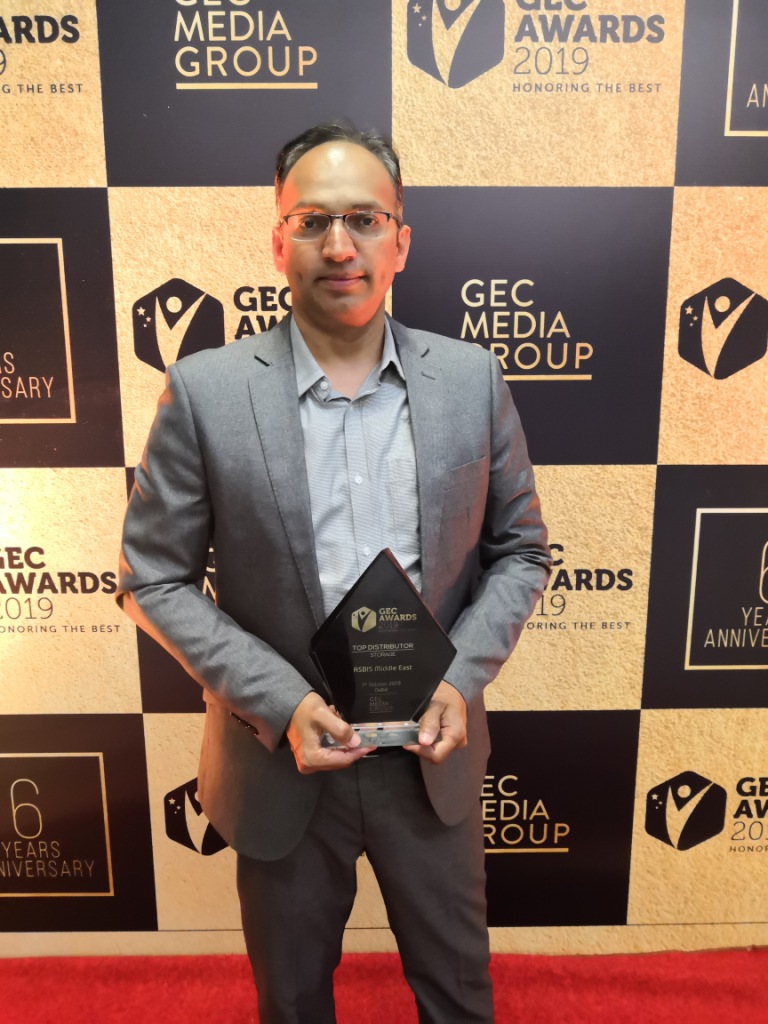 About ASBIS
ASBISc Enterprises PLC (WSE: ASB) is based in 26 countries with a headquarter in Cyprus and specializes in the distribution of Information and Communications Technology products and solutions from global suppliers including Apple, AMD, Acer, Dell, Intel, Lenovo, Microsoft, Samsung, Seagate, Toshiba, WD. The company has its own subsidiaries all over the EMEA region, more than 1,500 employees and 30,000 active customers in over 60 countries around the globe. For more information, visit the company's website at www.asbis.com.