The award was presented to ASBIS during the ceremony which was held at the Salamandra Hotel, Slovakia in June. The prize was awarded for the largest Lenovo product turnover for FY 2018.
"Many thanks to Lenovo for the award, our business partners and all the colleagues who helped us and have been involved in the winning of the prestigious Lenovo TOP Distributor of 2018," said Andrej Buchamer, General Manager ASBIS Slovakia.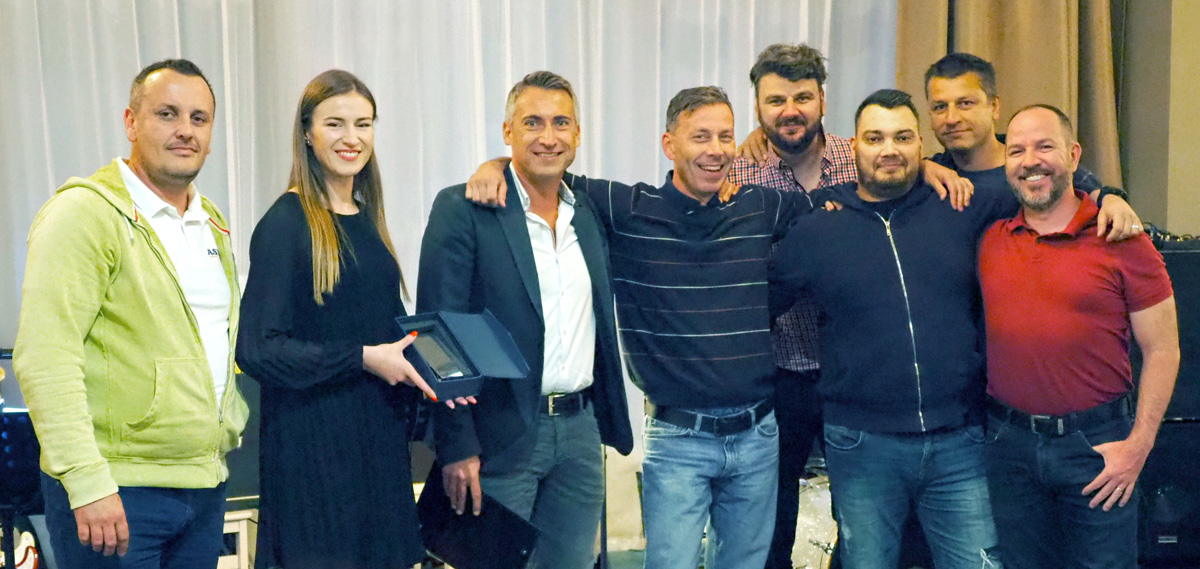 About ASBIS
ASBISc Enterprises PLC (WSE: ASB) is based in 24 countries with a headquarter in Cyprus and specializes in the distribution of Information and Communications Technology products and solutions from global suppliers including Apple, AMD, Acer, Dell, Intel, Lenovo, Microsoft, Samsung, Seagate, Toshiba, WD. The company has its own subsidiaries all over the EMEA region, more than 1,300 employees and 30,000 active customers in over 60 countries around the globe. For more information, visit the company's website at www.asbis.com.
About Lenovo
Lenovo (HKSE: 992) (ADR: LNVGY) is a $46 billion global Fortune 500 company and a leader in providing innovative consumer, commercial, and enterprise technology. Our portfolio of high-quality, secure products and services covers PCs (including the legendary Think and multimode YOGA brands), workstations, servers, storage, smart TVs and a family of mobile products like smartphones (including the Motorola brand), tablets and apps. Join us on LinkedIn, follow us on Facebook or Twitter (@Lenovo) or visit us at www.lenovo.com.