The best ICT and consumer electronics manufacturers and distributors in Czech Republic and Slovakia of 2013 were awarded during the Channel World Awards 2013 ceremony held on February 19, 2014.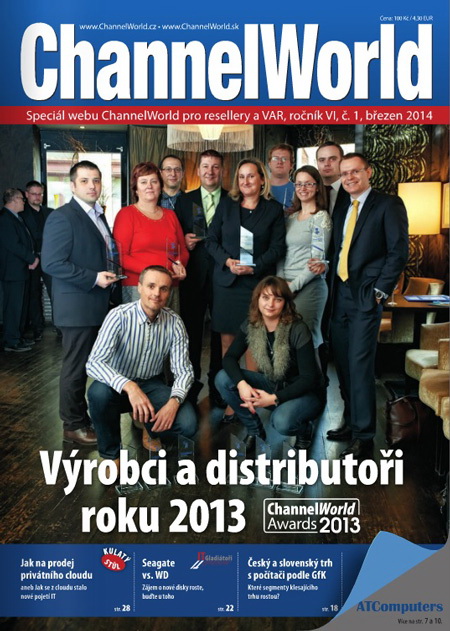 This year over 600 representatives of more than 543 companies in Czech Republic and Slovakia were voted in the poll held by IDG Czech Republic and Channel World magazine from September 2013 to January 2014. All resellers, retailers and e-tailers had opportunity to participate in the voting for the 'broadline' and 'specialized' distributors categories; and all value added resellers, system integrators, service providers and ISVs voted also for the 'value-added distributor' nominees. In addition, the mutual poll was opened for distributors and manufacturers. The final methodological proper evaluation of the results was provided by research firm IDC.

ASBIS Slovakia finished in two categories as the runner-up this year: "Broadline Distributor of 2013" and "Value Added Distributor of 2013" losing by a narrow margin in both categories. The same result was achieved by last year while in 2011 the team of ASBIS Slovakia secured the first place and won "Value Added Distributor of the Year in Slovakia" by an excellent score of 65% of the votes.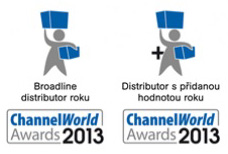 ChannelWorld magazine is published by International Data Group (IDG). Targeted at the enterprise IT/CE sales channel community, ChannelWorld provides comprehensive coverage of technology, business and market trends.

About ASBIS
ASBISc Enterprises PLC (WSE: ASB) is based in Cyprus and specializes in the distribution of Information and Communications Technology products and solutions from global suppliers including Samsung, Apple, Microsoft, Intel, AMD, Seagate, WD, Toshiba, Dell, Acer, Lenovo. The company has its own subsidiaries all over the region of EMEA, more than 1,700 employees and 33,000 active customers in over 90 countries around the globe, and its revenue reached US$ 1,920 billion in 2013. For more information visit the company's website at www.asbis.com.