December 3 2012, Dubai (United Arab Emirates), – ASBIS Middle East, a subsidiary of the ASBISc Enterprises PLC, won the prestigious "Best consumer hardware distributor 2012" award at the "Reseller Middle East's Hot 50" ceremony held in the H Hotel in Dubai.
The lighting awarding ceremony united for the gala night all key companies of the channel including vendors, distributors, resellers and retailers that worked efficiently in order to create value for their customers and profit for themselves and their partners.
At the gala event ASBIS Middle East picked up the award as an acknowledge of the retail channel development of the own ASBIS brands Prestigio and Canyon.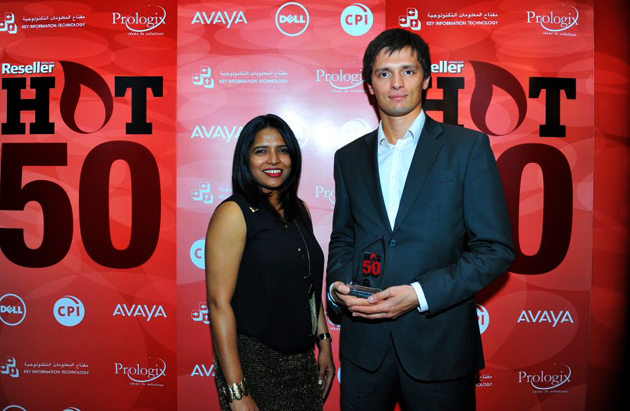 About ASBIS
ASBISc Enterprises PLC is based in Cyprus and specializes in the distribution of IT products from worldwide leading manufacturers such as Intel, AMD, Seagate, Samsung, Microsoft, Apple, Dell, Toshiba, Acer, Lenovo and Hitachi. The company has own subsidiaries in 29 countries, more than 1,240 employees and 26,000 active customers in over 85 countries worldwide, and its revenue reached US$ 1,48 billion in 2011. For more information visit the company's website at www.asbis.com.