By Dawinderpal Sahota, ITP.net, on Thursday, 02 August 2007
Components distributor Asbis has revealed intentions to float shares on the Warsaw Stock Exchange later this year, and believes the move will aid the aspirations of its operation in the Middle East and Africa, as well as Eastern Europe.
The distributor - which is already listed on London's Alternative Investment Market (AIM) - is hoping to use the funds raised to step up marketing efforts for its Canyon and Prestigio brands and enhance sourcing, quality control and organic growth in markets it already has a strong presence in.

Constantinos Tziamalis , investor relations and credit director at Asbis, reckons the Warsaw Exchange would better complement the distributor's geographic focus. He revealed the move is currently pending approval from the Polish Securities and Exchange Commission, which would see it officially listed around the start of October.
"Asbis distributes into the entire EMEA, but focuses mostly on the Central and Eastern Europe, former Soviet Union and Middle East regions," he said. "We deem that Warsaw Stock Exchange is situated in the middle of where we operate, as opposed to London, which is totally Western Europe. Warsaw Stock Exchange has now become a regional exchange for the whole of Eastern Europe. It is very well regulated and offers very good liquidity, which we consider to be a very strong point. It's very much investor-friendly as opposed to many other exchanges in the region," he added.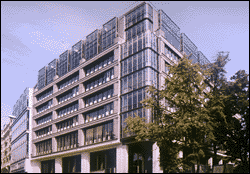 Asbis asserts the Middle East is one of its key regions, a claim which the distributor backed up by recording revenues from the region of over US$68m last year. Tziamalis reckons getting listed in Warsaw will further elevate its business in the Middle East. "The company will be strengthening its operations across all the regions it operates in, especially the Middle East which is an area of great interest for the company. We anticipate that our Middle East operation will be boosted by another listing for the company," he concluded.
Asbis was floated on the London Stock Exchange less than a year ago, and its efforts to get listed onto the Warsaw Stock Exchange raises doubts over its future in the Square Mile. But Tziamalis insists that, for now, the distributor is keen to continue operating on both fronts.
"AIM is a stronger and very well-known stock exchange, but for a company like ours, it's not the best when it comes to liquidity. This is something we will decide upon the success we see in Warsaw, but we are not currently thinking of de-listing from the London Stock Exchange. Currently we are looking for a dualistic model," he disclosed.