Consolidated Company Will Focus on Developing Sales Channels for Canyon and Prestigio Brands
Limassol (Cyprus), August 6th, 2007 – ASBISc Enterprises Plc (ASBIS), a leading supplier of computer components to the EMEA emerging markets, has consolidated its operations in Western Europe under the company ASBIS NL BV. The subsidiary will act as the main distribution outlet for customers based in the Benelux and across Western Europe, selling a broad range of IT components, as well as ASBIS' own Canyon and Prestigio branded products.
ASBIS NL BV is the successor to Canyon Technology BV, the European sales branch of ASBIS' subsidiary Canyon Technology Ltd. , an international vendor of consumer electronics products. ASBIS NL BV will operate in conjunction with ASBIS Europe BV which manages the regional distribution hub at Amsterdam's Schiphol Airport.
The new office is based at Schiphol-Rijk and will be headed by Mr. Eric Derks who previously acted as Managing Director at Canyon Technology BV. According to Mr. Derks, "The decision to merge the offices will enable us to consolidate and expand our sales operations in the Benelux and the rest of Western Europe. This development will also have an indirect effect on our pricing strategy, since our operations will become more cost-efficient, and therefore we will be able to offer more aggressive pricing on our overall product portfolio."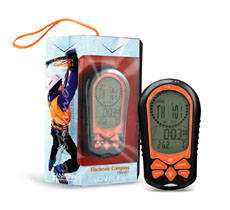 Mr. Derks continued, "Asbis NL BV will combine the knowledge we have from selling Canyon products in the channels we have developed with the major opportunity of the highly admirable Prestigio product line-up. Canyon is already very well established in several sales channels in Western Europe, and offers a wide range of PC accessories with great looks, good quality and competitive pricing ."
ASBIS NL BV will offer its customers the immediate benefit of direct round-the-clock access to its online B2B Marketplace at www.asbisnl.com with a comprehensive product catalogue and the ability to reserve products, place orders and track product delivery. Furthermore, the company has introduced the possibility for E-tailers to make a live link to its warehouse database thus allowing them to make drop shipments directly to their customers.
The new office will build up on the Canyon Technology BV's excellent reputation within international sales channels and valuable market expertise which can now be shared more easily and efficiently, resulting in more cross-selling. ASBIS NL BV offers current customers a broader portfolio, which in turn can help cut purchase costs and create a more competitive environment for them. The new office will also aim to expand business with ASBIS' own brands, Prestigio and Canyon , do cross-selling and reach more customers throughout Europe.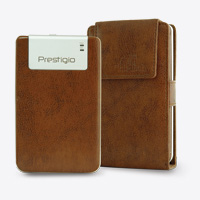 With sales channels in more than 50 countries worldwide, Canyon is one of the world's fastest growing brands on consumer electronics and IT peripherals market. The company has over 150 products in four product lines: Regular line, Sportsline, Platinum series and Value packs.
Prestigio is a highly dynamic IT company providing Digital Home and Office consumer solutions to the global market. Investing in the combination of "The Art of Hi-Tech" solutions where hi-tech products become works of Art, the company has uniquely positioned itself on the market.
About ASBIS
ASBISc Enterprises PLC (LSE: ASB.L) specialises in the distribution of IT products from worldwide leading manufacturers such as Intel, Seagate, Hitachi, Microsoft, Samsung, AMD, and Toshiba. ASBIS has four master distribution centers which supply products for in-country operations across emerging markets of EMEA. Central purchasing, online B2B platform, international experience of corporate management and the local expertise of country teams, together with an intimate knowledge of Eastern Europe have allowed ASBIS to forge a premier position in this region and has also enabled it to penetrate the emerging markets of EMEA quickly and cost-effectively.
As a result, ASBIS is now one of the largest distributors of IT components and the only company able to distribute to the vast majority of countries in Eastern Europe. ASBIS has more than 700 employees, over 14000 customers and annual revenues at record level in excess of US$ 1 billion (2006). For more information, visit the company's website at www.asbis.com.

Media contact:
Victor Lukyanov
PR Manager
ASBISc Enterprises Plc.
Victor.Lukjanov (at) asbis.net