According to the results of the annual Bulgarian ICT market survey performed by the independent research agency CBN, ASBIS Bulgaria has been named the Best IT Distributor in the country in 2007. The company has received this title for the 5th consecutive year.
The survey is based on the polling of over 100 resellers and system builders who are actual customers of the Bulgarian distribution companies from all regions of the country.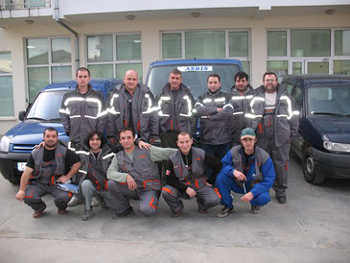 ASBIS Bulgaria has also been recognized as the Most Trusted Distributor for the fifth consecutive year. In addition, the company has been named No.1 in the categories of the Best Customer Support, Best Service, and Best B2B Tool.
The survey results also indicate that the company is the Top CPU and HDD distributor in the market and belongs to the Top 3 in almost all other product groups. ASBIS Bulgaria's sales managers have taken 3 top spots in the Best Sales Manager ranking with a total of 5 ASBIS managers in the Top 10.
ASBIS Bulgaria's top market distinctions are supported by recently released financial results. The revenues of ASBIS Group increased to U.S. $933 million for the nine months ended 30 September 2007 from U.S. $667 million for the same period in 2006, representing an increase of 40 per cent, and ASBIS Bulgaria made a significant contribution towards this impressive overall result.
Mitko Topalov, ASBIS' Regional Sales Director for Bulgaria, Romania and Serbia, says that "the growth is driven by higher sales of the strong PC component product lines, as well as by the steady development of private labels Canyon and Prestigio. Another contributing factor is the expansion of the customer base owing to the reduction of the grey market following Bulgaria's integration into the united Europe".
More details on ASBIS Bulgaria's recipe for success will be disclosed by Mitko Topalov in a mini interview which will be published shortly at www.asbis.com. Stay tuned!