ASBIS is the official distributor of Apple products in 11 countries belonging to the Commonwealth of Independent States (CIS) and operates a total of 22 Apple stores in the area of its operations.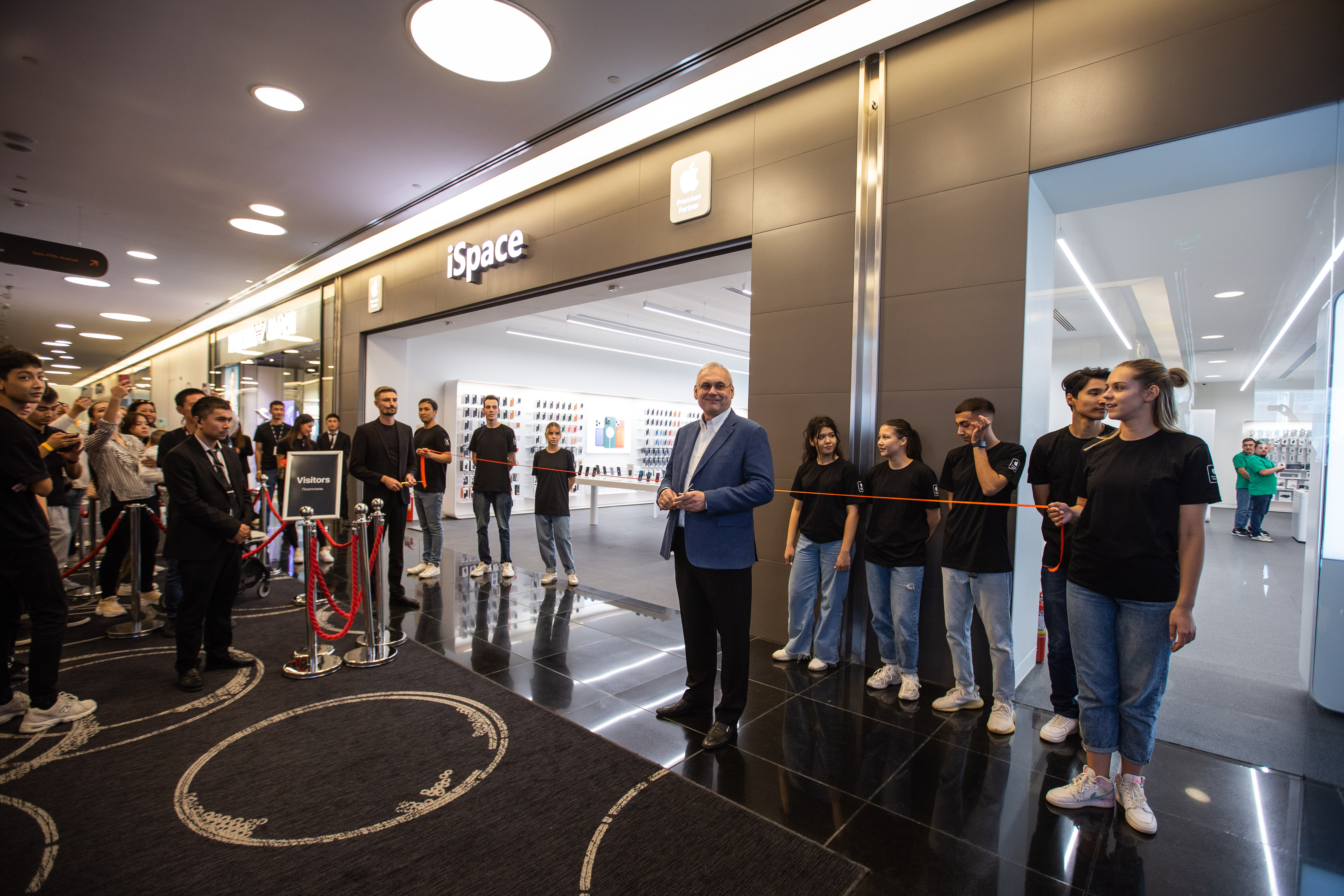 The new iSpace store is located in the luxurious Esentai Mall in Almaty, which has a population of around 2 million. Until 1997, the city of Almaty was the capital of Kazakhstan, now it is the main industrial, cultural and scientific center of the country: it houses the Academy of Sciences and numerous universities.
The newly opened iSpace store has 350 m2 of space and is designed as an Apple brand showroom. Here customers will be able not only to buy original Apple products, see the functionality of individual products, but also repair and exchange damaged equipment.
iSpace is a network of Apple technology stores operated by ASBIS with the prestigious status of Apple Premium Partner, which is also present in Armenia, Georgia, Azerbaijan, Ukraine and Belarus. The iSpace store in Esentai Mall will be the seventh in Kazakhstan and the third in Almaty while the others are located in Astana – capital of Kazakhstan, Aktau and Karaganda.The opening of the iSpace in Almaty met with great interest of the inhabitants of this city, who visited the showroom in great numbers during the opening.
Siarhei Kostevitch, Chairman and CEO of ASBIS Group, who made a ceremonial ribbon cutting and opening of the salon commented: "Kazakhstan is developing very well and we still see potential for sales growth in this country. It is the fastest growing country in Central Asia in terms of GDP growth. We currently have a significant market position in Kazakhstan, but we are still working on strengthening it and expanding the network of our clients and partners. The opening of such a prestigious Apple showroom in the largest city of this country is a natural step for us. This will be the flagship of all APR stores of ASBIS and it will make the availability but most importantly the touch and feel of Apple products an experience for all people who are visiting us.