As part of the cooperation, Masovian Football Association will receive modern IT equipment that will be used during trainings, courses and workshops. The CANYON brand will appear in the league competitions of the teams associated in Masovian Football Association, it will also provide prizes in team and individual competitions, in which it will become the title sponsor.
The contract between ASBIS Poland and Masovian Football Association was signed on August 12, 2021 at the headquarters of the Association and will be valid until June 30, 2022 with the possibility of extension.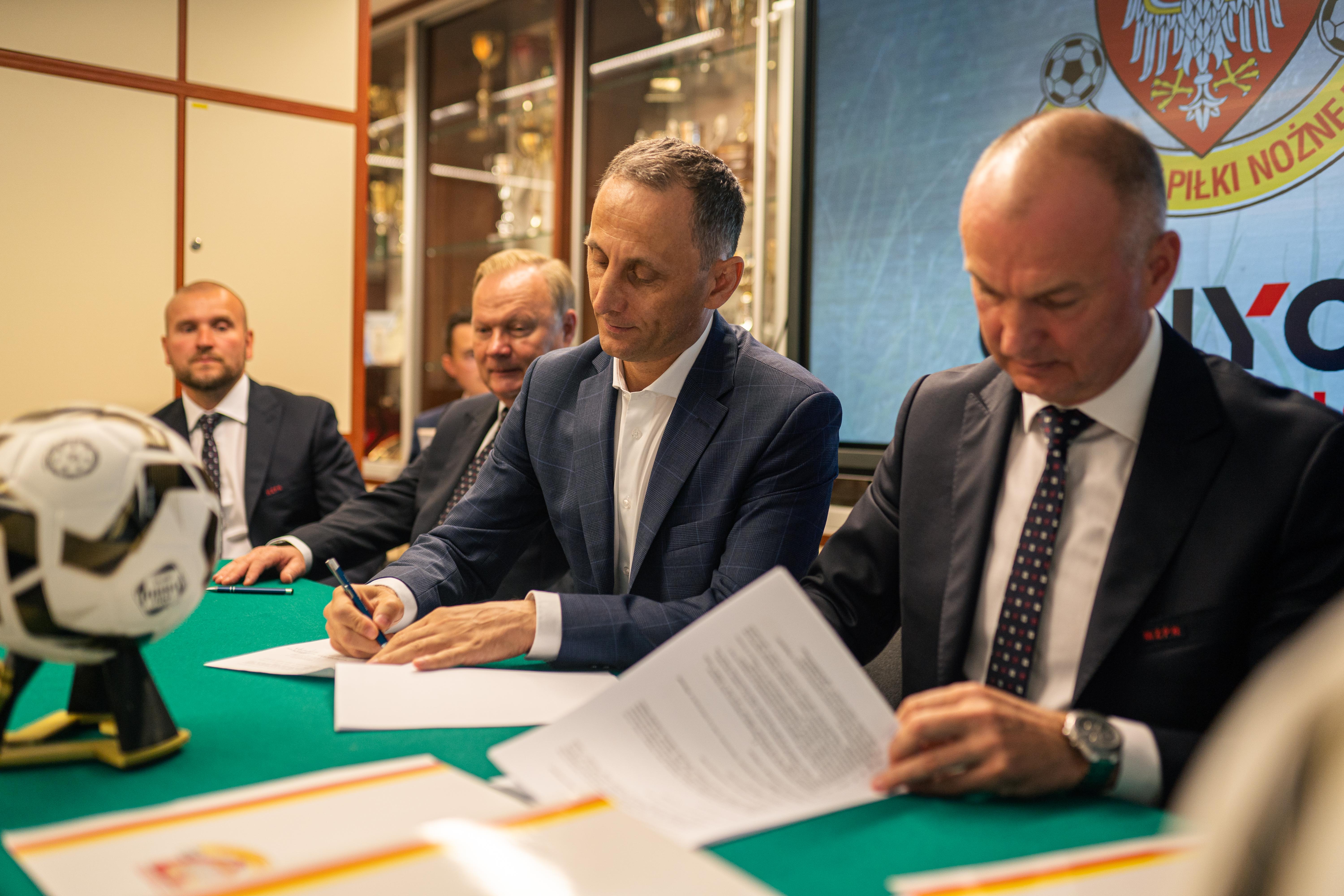 "We are satisfied with the terms of cooperation accepted by both parties and we cannot wait for the equipment to be delivered to us. The contract with ASBIS is another big step forward for the Association, which will make our technological facilities modernize. I am convinced that this will open up new opportunities for us, which we will start implementing in the next football season." – said Sławomir Pietrzyk, President of Masovian Football Association.
"The CANYON brand has been present on our market for many years, but so far we have not carried out any activities increasing its recognition in Poland. It is aimed at a young, active audience who is interested in new technologies, including games. In our opinion, it fits perfectly into the activities of the Masovian Football Association. We appreciate the activities of the Association, so we are glad that the first promotional campaign of the CANYON brand will be conducted in cooperation with the Masovian Football Association" –said Przemysław Wierzbicki, President of ASBIS Poland.