According to the results of a large-scale survey of the Russian IT channel's 2-tier players conducted by CRN (Russian Edition) in November 2007, ASBIS was recognized as one of the best distributors for PC builders.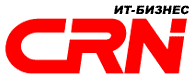 The survey of over 2,500 Russian resellers, system builders, integrators and retailers attempted to rate the performance of 87 distis and sub-distis active in the local market against 16 criteria, such as price level, product range, online B2B system, flexibility, etc.
As a result, the respondents placed ASBIS in the Top 5 of the best distis for system builders ranking it as the #1 disti in terms of the most clear formal procedures and stock availability of rare products, #2 in product knowledge, promotion experience and consulting support, and #3 in terms of online B2B platform and revenue building programmes.