ASBISc Enterprises Plc (ASBIS), a leading supplier of computer components to the EMEA emerging markets, has reached a distribution agreement with SAPPHIRE Technology Ltd., the leading manufacturer of ATI-based graphics cards.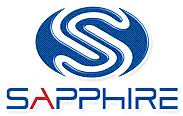 Under the terms of the signed agreement, ASBIS is authorized to sell SAPPHIRE's complete product range of ATI Radeon™ based video graphics accelerators and mainboards based on AMD chipset technology across the countries of Central and Eastern Europe, Middle East and North Africa.
SAPPHIRE Technology based in Hong Kong is one of the world's largest VGA suppliers, utilizing the latest acceleration technologies and GPUs available from AMD. SAPPHIRE develops, manufactures and distributes video graphics boards based on ATI Radeon™ technology and mainboards based on AMD chipset technology, maintaining the strictest adherence to quality control and production criteria, throughout its ISO9001 and ISO4001 certified manufacturing facilities.
Whether using the PC for work, to play games or to play DVD movies, edit home videos or share digital photos, SAPPHIRE's latest graphics cards deliver crisp, vibrant digital images, smooth video playback and unrivalled colour display quality.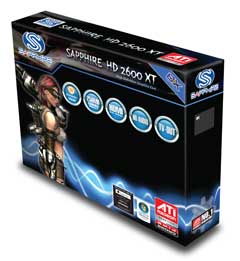 "We consider ASBIS as an important distribution partner for an effective and area-wide market penetration across Central and Eastern Europe. Being an experienced IT-distributor for many years, ASBIS has been successful in the market and has an excellent regular customer potential. It is the perfect addition to our existing trade partners", said Adrian Thompson , VP Marketing at SAPPHIRE Technology Ltd.

The new partnership will promote the distribution of SAPPHIRE products throughout the countries of ASBIS' presence in the EMEA region and will enable system builders and resellers to obtain SAPPHIRE products locally via its distribution centres located in Prague (Czech Republic) and Dubai (United Arab Emirates).
Laurent Journoud, ASBIS' Executive VP Sales & Marketing, commented, "Providing cost effective solutions for today's graphically demanding systems, SAPPHIRE cards provide outstanding performance. Enhancing every aspect of PC entertainment, these video cards support the latest high-definition formats, offering a flexible and flawless visual experience to even the most demanding technology enthusiasts. Thanks to the new agreement with SAPPHIRE we will be able to enhance our lineup of state-of-the-art graphics products. We will also be able to respond more efficiently to the changing requirements of our customers."

About Sapphire Technology Ltd.
Sapphire Technology Ltd designs, manufactures and distributes the most complete range of ATI Radeon™ based video graphics accelerators worldwide. Additionally Sapphire produces mainboards based on AMD chipset technology. Sapphire is based in Hong Kong with two ISO9001 and ISO14001 manufacturing facilities in Dongguan, China. The factories have a total capacity of 1.8 million graphics boards per month. Sapphire currently employs over 3000 employees worldwide with local representation in North America, Europe, South Africa and Asia Pacific. For further information please visit www.sapphiretech.com

About ASBIS
ASBISc Enterprises PLC (LSE: ASB.L) specialises in the distribution of IT products from worldwide leading manufacturers such as Intel, Seagate, Hitachi, Microsoft, Samsung, AMD, and Toshiba. ASBIS has four master distribution centers which supply products for in-country operations across emerging markets of EMEA. Central purchasing, online B2B platform, international experience of corporate management and the local expertise of country teams, together with an intimate knowledge of Eastern Europe have allowed ASBIS to forge a premier position in this region and has also enabled it to penetrate the emerging markets of EMEA quickly and cost-effectively. As a result, ASBIS is now one of the largest distributors of IT components and the only company able to distribute to the vast majority of countries in Eastern Europe. ASBIS has more than 700 employees, over 14000 customers and annual revenues at record level in excess of US$ 1 billion (2006). For more information, visit the company's website at www.asbis.com.

Media contact:
ASBISc Enterprises Plc.
Victor Lukyanov
PR Manager
Email: Victor.Lukjanov@asbis.net

SAPPHIRE Technology Ltd.
Bill Donnelly
Global PR Director
Email: billdonnelly@sapphiretech.com